Crisis conditions in the air transport sector have forced a rethink on the construction of a new terminal at Lithuania's gateway airport in the capital Vilnius.
The airport operator is to re-tender for the work after agreeing with the current construction firm, Mitnija, to scrap the contract as a result of the financial difficulties posed by the crisis.
Financing for the departure terminal proved harder to secure than originally expected, and Mitnija reluctantly withdrew from the project because it was forced to put the work on hold for four months.
Mitnija's chief, Julius Gendvilis, says the company was keen on the project and had "seriously prepared" for the work, but adds: "We did not receive the expected income and profit, and could not commit to new customers.
"The current situation is too risky for us, especially now when the world is still living under economic and social tension caused by the global pandemic."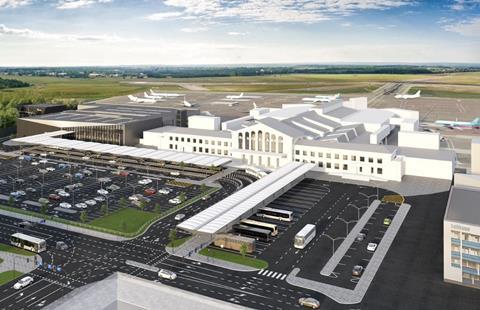 Partial funding from Nordic Investment Bank had already been obtained, according to Lithuanian Airports chief Marius Gelzinis, and the company is discussing additional finance with the country's government.
He describes the terminal as "very important" for improving connectivity.
"It will determine our competitiveness in the region in the context of recovering aviation," Gelzinis adds. "We are ready to continue preparatory work and immediately announce a search for a new contractor."
Lithuanian Airports is aiming to initiate a new international procurement for the terminal, and to sign a new contract by the end of this year.
Once the two-storey building is constructed it will increase the total terminal area at Vilnius by one-third, providing capacity for an hourly throughput of 2,400 passengers.