Middle Eastern lessor Dubai Aerospace Enterprise has started filing a series of insurance claims over aircraft abandoned to Russian operators.
The lessor has disclosed an asset write-off amounting to $576.5 million for the first quarter, as a result of seizure of aircraft by the Russian government in response to air transport sanctions.
DAE had leased 22 aircraft to Russian carriers and 19 are still in the country.
Russian operators are required to obtain government approval to return aircraft to foreign lessors, and DAE says that – under these circumstances – it has "no control" over the remaining fleet.
"[We have] no way to determine whether these aircraft will be returned at any point in the future," it says.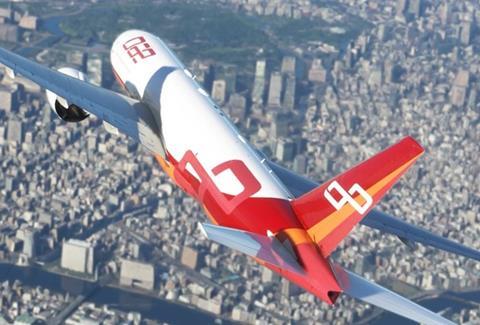 DAE chief executive Firoz Tarapore says the lessor's underlying business is "firing on all cylinders" but that the indications of a "pretty good year" for the company have been "overshadowed, and then some" by the write-off decision.
"Like other large lessors, we have insurance coverage under various policies for exactly these types of events that we've seen unfold over last couple of months," he says.
DAE has filed a $1 billion claim under the first of these policies, he adds, and is in the process of filing "additional claims in the coming weeks".
The write-off was the main contributor to a $467million operating loss – and an $835 million reduction in the asset value of aircraft held for lease, from $11.3 billion to $10.4 billion – over the first quarter.
DAE's customers in Russia have included Aeroflot, Nordwind, Smartavia, Utair, Pobeda and a number of others, with aircraft types on lease ranging from Airbus and Boeing single-aisle types to Boeing 777s, according to Cirium data.
The lessor says its overall assets at the end of the quarter totalled 384 aircraft – comprising 295 owned and 81 managed, with commitments to purchase eight.
Tarapore declines to disclose DAE's revenue exposure from Russia over the quarter, but says that there are lessons to be drawn from the situation.
"[It] drives home the fact that having the right structural protection on every transaction matters," he says.
All the company's exposure in Russia was "protected properly", he says, and the company is "very pleased with how that worked".
He adds that the situation should not be viewed as an "isolated event", and that DAE needs to consider a broader perspective, incorporating the potential for this sort of action, or reaction, on its future underwriting.