Danish prime minister Mette Frederiksen has set down an aim for all domestic flights in Denmark to operate "completely green" by the end of the decade.
Frederiksen made the remarks during an address on 1 January.
She said that the government was laying out an "ambitious target" to provide the country's citizens with the opportunity to fly on environmentally-friendly domestic services by 2025.
But Frederiksen added that all domestic flights should be operating on this basis by 2030 "at the latest".
"We need to make it green to fly," she said.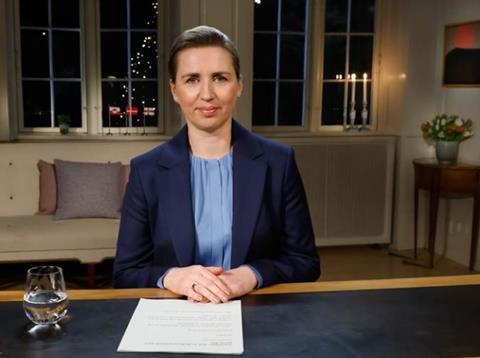 Frederiksen said the government will decide this year on implementing a new tax on carbon dioxide emissions.
She warned that companies which polluted must be prepared to pay.
"When other countries in the world are too slow, Denmark must take the lead," she said.
"This also applies to air traffic. To travel is to live, and that is why we fly. But at the same time it is harmful to our climate."
Frederiksen acknowledged that the timeframe for the air transport transition was demanding.
"Will it be difficult?" she said. "Yes. Is it possible? Yes, I think so.
"We are already on our way. Skilled researchers and companies are working on the solutions. If we succeed, then it will be a green breakthrough. Not just for Denmark but for the whole world."