The world's airlines suffered 12 fatal accidents in 2022, causing a total of 229 deaths.
In common with 2021, the most recent 12-month period included only one loss of a large passenger jet: a China Eastern Airlines-operated Boeing 737-800. All 123 passengers and nine crew died when the aircraft crashed on 21 March, during a service from Kunming to Guangzhou.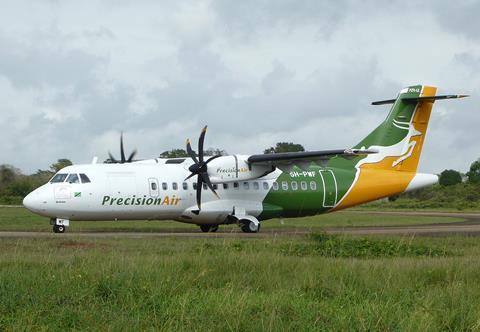 The only other fatal accident to have involved a passenger aircraft with more than 19 seats was a 6 November incident during which a Precision Air ATR 42-500 crashed into Lake Victoria, Tanzania, while on final approach to Bukoba airport. Seventeen passengers and two crew members died.
All the other fatal accidents recorded during 2022 involved twin-turboprop or piston-engined aircraft, along with an Antonov An-12 freighter. Eight crew were killed when the Meridian-operated transport crashed in Greece during a weapons delivery from Serbia to Bangladesh.
The accident figures for the year just gone followed 15 deadly crashes and 134 fatalities in 2021, and 12 fatal events and 332 deaths in 2020: both pandemic-affected years in terms of the total number of passenger flights.
A full analysis of airline safety in 2022, along with a detailed list of accidents and incidents, will be published in the February issue of Flight International – available online to subscribers from 19 January.