Doncaster Sheffield airport's operator has extended a consultation period on the facility's future, but indicates that solid strategies to address its weak aviation prospects have not been forthcoming.
The consultation will stay open until 16 September, enabling key stakeholders to conclude discussions.
But the UK airport's board says there has been a "lack of any tangible proposals" from public- or private-sector partners to resolve the "underlying lack of viability" of aviation operations.
The board disclosed in mid-July that it was undertaking a strategic review of the facility, owned by Peel Group.
It states that it has been willing to extend the deadline of this review if suitable proposals emerged.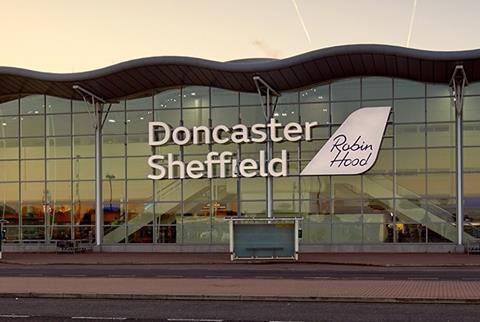 But it warns that prolonging the review until the end of the year would be "unsustainable" for airport employees and "untenable" for the airport's airlines, passengers and business partners.
Peel Group acquired the airport site – the former Royal Air Force station at Finningley – in 1999 and transformed it into the commercial airport.
But it has struggled to attract operators and has been left with just TUI Airways as a base carrier after the withdrawal of Wizz Air.