European certification regulators have drawn up the first proposals for assessing noise generated by eVTOL aircraft, as the development of various future air taxi designs advances.
The European Union Aviation Safety Agency says the technical specifications for environmental protection apply to aircraft powered by multiple non-tilting, evenly-distributed, vertical-lift rotors.
"Noise was highlighted as one of the major concerns," says EASA executive director Patrick Ky, referring to a 2021 survey on urban air mobility and air taxis.
"This proposal addresses those concerns, describing ways to measure the noise produced and setting limits to ensure that the noise pollution is not excessive."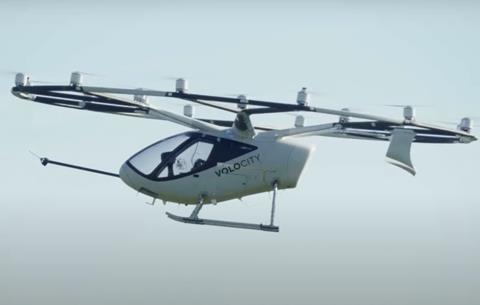 The documentation sets out reference points from where noise measurements can be taken during take-off, overflight, and approach.
It also specifies an array of points for evaluating noise during hover manoeuvres, to account for operations in the vicinity of vertiports.
EASA lays down the conditions necessary for assessment, including the need for flat terrain with no excessive sound-absorption characteristics – such as long grass or the presence of snow.
Its documented proposals details the testing process including take-off weight requirements, aircraft and rotor speed, heights, and approach path.
"The proposed specifications are intended to fill a regulatory gap," the regulator states.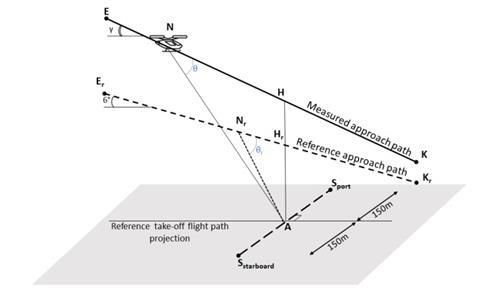 EASA has used harmonised noise certification standards for helicopters – including maximum permitted noise levels – as a starting point, but considered the lower noise signature of eVTOL designs in the proposal.
"As eVTOLs are expected to be quieter in certain phases of flight there is a need to allow them to fly closer to the microphone in certain flight phases to maintain a minimum signal-to-noise quality," it says. EASA is inviting comment on the proposals until 15 June.