Europe's air safety authority has formally cleared the Boeing 737 Max to return to service with the publishing of a finalised airworthiness directive.
The European Union Aviation Safety Agency published the document on 27 January, following a consultation period which closed on 22 December last year.
EASA executive director Patrick Ky told the European Parliament this week that the regulator had received 38 commentators' views, all of which were analysed and taken into account where relevant.
But he pointed out that most of the comments centred on "clarity" of text and wording.
"Those on technical issues were not deemed to be of a nature triggering new problems or issues not analysed before," he said.
Ky stressed that several conditions – including the thorough understanding of the 737 Max accidents that led to the grounding and the need for independent safety-critical review – had been met.
"[The 737 Max] is one of the most documented aircraft in the history of aviation," he added.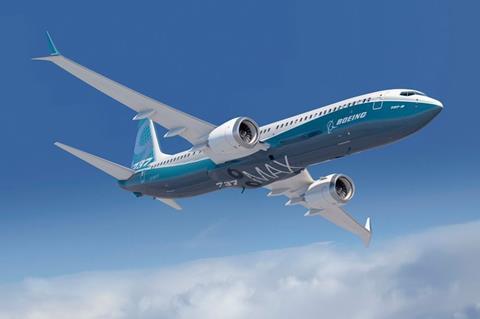 EASA says the airworthiness directive mandates software upgrades, electrical working changes, maintenance actions and crew training.
"Following extensive analysis by EASA, we have determined that the 737 Max can safely return to service," says Ky.
"This assessment was carried out in full independence of Boeing or the [US FAA] and without any economic or political pressure – we asked difficult questions until we got answers and pushed for solutions which satisfied our exacting safety requirements.
"We carried out our own flight tests and simulator sessions and did not rely on others to do this for us."
Ky says EASA has "every confidence" that the 737 Max is safe, but stresses that the regulator will continue to monitor operations with the twinjet type.
Alongside the airworthiness directive EASA has published a safety directive for non-European carriers which hold third-country operator authorisation to implement equivalent requirements.