Europe's aviation safety regulator is seeking to amend rules on managing continuing airworthiness of fleets, with the aim of removing barriers to management for all aircraft operating within a carrier group.
The European Union Aviation Safety Agency has set out proposals to change the regulations in a formal opinion which will be submitted to the European Commission.
Carriers licensed under EU regulations need to have their own continuing airworthiness management organisation approved as part of the air operator's certificate for the aircraft they operate.
But EASA says this obstructs implementation of a common airworthiness system for all aircraft within a carrier group, resulting in duplication of tasks and prevention of short-term interoperability of aircraft between different AOC holders.
"These barriers are more significant nowadays due to the evolution of the business model of the EU air carriers into air carrier business groupings," it says.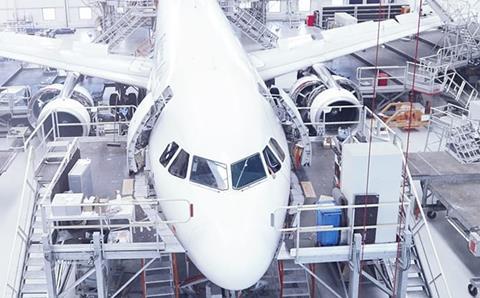 The result is "complex" operational arrangements between different airworthiness management organisations that report to a single executive board, adds EASA, and potential regulatory differences in interpretation of processes within the same group.
Some carriers, it says, believe the situation creates a "competitive disadvantage" against non-EU operators that are not subject to the same legal constraints.
EASA claims the proposed amendment aims to reduce the regulatory burden and increase cost-efficiency, cutting duplication and increasing fleet interoperability – improvements which will contribute to a quicker recovery of the aviation industry while maintaining safety levels.
"It will foster the international competitiveness of the EU air carrier business groupings," it states.
The amendments amount to an "evolution" of concepts including contracts between operators and airworthiness organisations, collaborative information exchange between national authorities, and mutual recognition.
As part of the proposed changes, says EASA, at least two carriers forming part of the same business group can use the same airworthiness organisation within the group – with a contract established if an operator is not itself approved as such.