London Southend airport operator Esken has signed an investment agreement with a Carlyle Global Infrastructure Opportunity Fund vehicle on the terms of a proposed £125 million loan, convertible to a stake of nearly 30% in the airport.
Esken is expecting to convene a shareholders meeting to approve the transaction in mid-August, at which it will recommend supporting the deal "in the best interests" of the company.
The agreement will provide around £100 million in funding after £20 million is allocated for the airport.
Esken has in place two revolving credit facilities, together worth £120 million, from which it had drawn down £95 million by the end of June this year.
The new loan – along with a proposed £40 million equity raise and £20 million working capital facility – will enable the company to repay this outstanding amount.
"This would reduce Esken's overall bank debt, allow it to meet certain of its residual legacy obligations and underpin the business plan," says the company. It points out the Carlyle brings "significant expertise" in airport development and investment.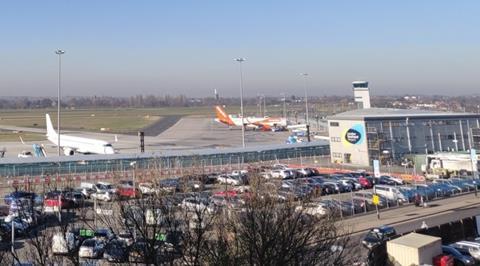 Esken says a combination of circumstances has "accelerated the need" for refinancing and additional liquidity.
Its regional airline, Stobart Air, ceased operations and filed for liquidation in mid-June, leaving Esken with the London Southend airport business, ground-handler Stobart Aviation Services, and its Stobart Energy division.
"While the board believes that these operations have the potential to generate significant value for shareholders in a [post-pandemic] environment, the recovery will need time and therefore require funding to underpin the business plans through the recovery period," says the company.
It believes the London airport market will recover over the next two to three years, and capacity constraints will again become an issue for airlines.
"The airport will take longer to fulfil its full potential and will need further investment to capitalise on the long-term opportunity," says Esken.
Discussions with strategic aviation partners have taken place over the last two years, it says, but the uncertainty created by the pandemic had left Esken unable to structure a transaction sooner.