Russian air navigation services have completed a transition to a new airspace structure in the Moscow zone, an extensive re-organisation which affects much of the European area of the country.
The switch to the new structure took place at 03:00 Moscow time on 3 December.
Federal air transport regulator Rosaviatsia says there were 478 aircraft in the Moscow and adjacent flight information regions – including 374 in transit – of which 381 were operated by foreign carriers and 97 by Russian airlines.
"Never before has there been such a large-scale change in the structure of airspace in Russia," says chief Alexander Neradko.
Rosaviatsia says the change increases, by a factor of 1.5, the capacity of the Moscow zone by introducing new routes, new arrival and departure patterns, and independent simultaneous approach capabilities to Moscow Sheremetyevo and Domodedovo airports.
It adds that the flight time in the Moscow zone will be reduced by an average of 15%.
Rosaviatsia also estimates that aircraft will benefit from a 39% improvement in fuel economy at Sheremeteyevo, 34% at Domodedovo, and 23% at Vnukovo during arrival. The restructuring presents the possibility of introducing new arrival and departure flow-control technologies.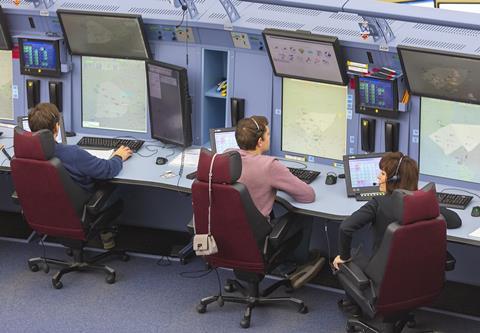 Some 84 airports in the Moscow zone and surrounding regions have been affected by the changes, which also include optimisation of prohibited or restricted airspace.
"As a result of the introduction of a new airspace structure, the number of radio exchange sessions with aircraft crews is reduced," says Rosaviatsia, adding that this reduces pilot and air traffic controller workload.
The State ATM Corporation, which oversees air traffic control in Russia, says the revision takes into account the country's transition to QNH pressure standards.
Amendments have been made to 28 agreements on procedural integration between adjacent Russian air traffic centres, and 14 agreements with foreign centres in neighbouring countries.
Such is the extent of the restructuring that aeronautical data providers have been unable to complete full revision of their navigation databases in time for the latest update cycle.
But the corporation says it is "ready to provide comprehensive assistance" in cases where navigation databases are missing information for individual airports.