Frankfurt Hahn airport has provisionally been sold to diverse German firm Triwo, whose business activities include airfield development.
The airport has been under insolvency administration since 2021, and previous attempts to divest the facility have fallen through.
But the administration firm has disclosed that Trier-based Triwo – which also has real estate and automotive interests – is set to acquire Frankfurt Hahn.
The final agreement remains subject to certain conditions, although the purchase sum has already been transferred to an escrow account.
All 400 airport employees will be transferred to the new ownership.
Triwo's airfield interests include operational management at Zweibrucken, Egelsbach, and Oberpfaffenhofen.
"We consider the future prospects of Frankfurt-Hahn Airport to be good," says Triwo chief executive Peter Adrian.
"That is why we want to make targeted investments in the airport infrastructure, achieve further growth in passenger and freight traffic and implement sustainable real-estate development."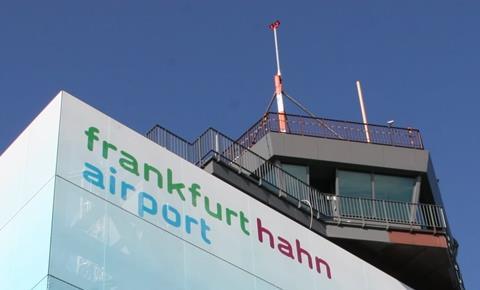 Administrator Jan Markus Plathner says that, following restructuring and re-organisation measures, the airport "can now be operated without losses".
While the administration process has been a "rocky road", he adds, Hahn has become "more attractive" for airlines and passengers and these efforts have, in turn, made the airport appealing to buyers.
Creditors "voted unanimously" for the bid with the highest offer, Plathner says, indicating that several potential purchasers participated and price became the "decisive" element. The terms of the final transaction are confidential.
"Flight operations will continue under the insolvency proceedings until the contractual conditions are met, and will then be taken over by the acquiring company," adds Plathner. "This is expected to take place within a few weeks."