German airports operator Fraport is assessing the impact of economic sanctions on its 25% shareholding in St Petersburg Pulkovo airport's operating company.
It points out that the concession contract "excludes the sale" of its stake in Thalita Trading, which wholly-owns the airport operator Northern Capital Gateway, but adds that it has suspended business activities and has no active role in the airport's management.
Fraport took a 35.5% share of the airport operator in 2009 but reduced its stake to 25% in 2016 when Qatar Investment Authority invested to acquire a large shareholding in Thalita.
At the time Fraport had been expressing reservations over the Russian economy.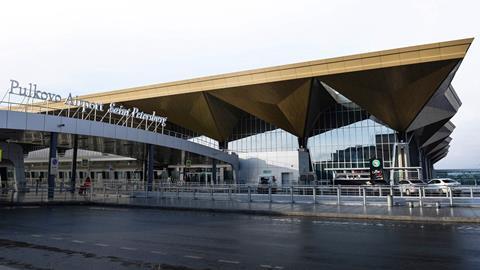 Fraport has retained the 25% share as an asset, and that it is "doing everything possible to retrieve these assets", which would otherwise be left behind in Russia.
The company's chief, Stefan Schulte, condemns the military aggression against Ukraine, describing it as a "clear breach of international law".
Fraport says none of its personnel are on-site and the company is not engaged in any business activity, or airport operations, at the St Petersburg hub. The management board does not have any active or former Fraport employees, it adds, nor does the company have any other business activity in Russia.