While Airbus delivered far more aircraft overall than Boeing last year, the US airframer's freighter activity meant it was able to hand over a greater number of twin-aisle models.
Boeing's freighter business contrasted sharply with that of Airbus, which has not sold a new-build cargo aircraft for nearly six years and whose diminishing freighter backlog was zeroed last month with the cancellation of a long-dormant order.
Airbus's overall delivery figure of 566 aircraft for 2020 was the lowest for nine years, since the 534 handed over in 2011.
Although Boeing's level of deliveries was dire – just 157, the lowest since 1977 – the manufacturer had been crippled by the combined effects of the air transport downturn and restrictions on its 737 Max.
The headline numbers disguised Boeing's performance in the twin-aisle sector. It delivered 114 long-haul jets – exceeding Airbus's 82 – among them 57 passenger aircraft, 46 freighters and 11 767 tankers.
Boeing benefited particularly from its freighter activity. The 46 deliveries comprised five 747-8Fs, 19 767-300Fs and 22 777Fs, and the airframer retains 96 freighters in its backlog.
While Atlas Air has newly agreed to take the final four 747-8Fs from the production line, the manufacturer still has commitments for 85 777Fs and 767-300Fs.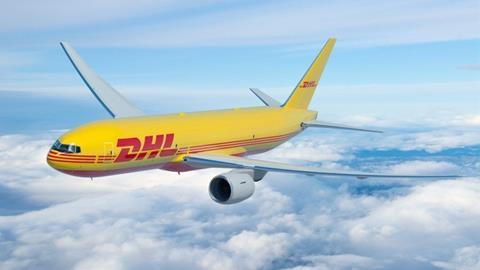 Airbus's last freighter order was recorded in March 2015 when Turkish Airlines agreed to take four A330-200Fs, the only new-build cargo aircraft offered by the airframer.
Just 38 examples of the A330-200F have been delivered. Turkish Airlines is the largest operator, with nine.
Avianca Cargo took six, with Middle Eastern carrier Etihad Airways and Qatar Airways each taking five. Malaysia Airlines ordered four, and eight were split between lessors BOC Aviation and Aircastle.
MNG Airlines had ordered four A330-200Fs – two in June 2007 and another two in September 2009 – but ultimately took delivery of just one, in August 2012.
Its other three aircraft remained outstanding, eventually becoming the only A330-200Fs on Airbus's backlog until they were struck off last month.
But the A330 is achieving success through passenger-to-freighter conversion under a modification programme offered by specialist EFW.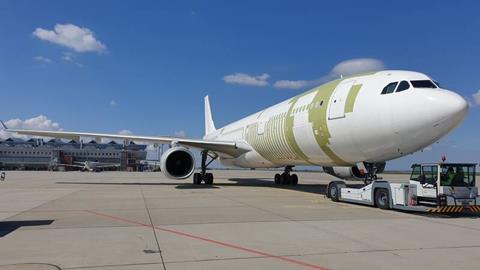 While Airbus has not delivered a new-build A330-200F since early 2017, the express freight carrier DHL received a converted A330-300P2F freighter later in the same year.
EgyptAir followed in 2018 by taking the first of three A330-200P2F conversions.
DHL introduced the first higher-weight A330-300P2F last year, with the delivery of the converted MSN777, providing an increased payload capability. The operator has ordered eight converted A330s and holds options on a further 10.
EFW says it has redelivered eight converted A330s, comprising six -300P2F and two -200P2F airframes, and says it is "about to book" its last remaining slots for 2022.
China Development Bank's Irish-based lessor CDB Aviation has recently signed up to the programme with an agreement for two A330-300P2Fs this year.