Governments should buy up to 600 aircraft from Airbus over the next three years, as a measure to sustain the airline and aerospace industries, according to a research note from US financial services firm Jefferies Group.
Airbus deliveries might fall to some 600 aircraft per year – compared with 863 in 2019 – but the airframer can bear such a decline, says the note.
Governments could pick up 500-600 aircraft over the three-year period, at a cash outlay of €28.5-34.2 billion, and would be able to deliver aircraft "broadly as scheduled", it adds.
"New aircraft are normally not bad assets to own," says the note. "We believe this a path to sustaining functional airline and aerospace industries."
Airbus's share price has fallen heavily in the past month, more than halving since 20 February as the coronavirus crisis wrecked airline schedules and investor concerns spread to air transport's industrial sector.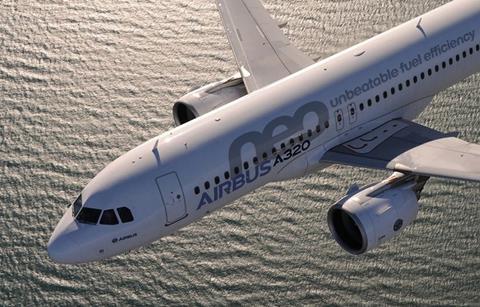 Jefferies' note argues that the stock price disruption is the result of there being "no clear solution", and that it is proposing the government buy-up of aircraft – at contractual airline prices – as a "novel" suggestion.
"Modern aircraft have been good investments," it says, adding that the overall cost for 600 jets is "not demanding" if shared between several countries' governments.
"Thinking of it as an inverse 'cash for clunkers' may help highlight the appeal of our proposition," it adds, referring to the informal name of a US federal scheme under which new cars were placed on the market through the government's offering to buy up older models for scrappage.
While it forecasts that Airbus deliveries are likely to fall to 650 this year, substantially down from the 880 that the airframer had estimated for 2020, it believes Airbus "can weather the storm".
Its proposal would amount to "tough, but effective, medicine" and result in environmental benefits by sparking a quicker rise in the new aircraft population. "We make no claim to have identified the solution," adds the note. "But we believe having a solution, however unpalatable, profoundly changes things."