London Heathrow's operator has opened a review into airline ground-handling in order to determine whether it can achieve additional capacity gains in the short and longer term.
Ground-handling resource remains a "core constraint" on the airport's capacity, it says, and the cap aims to alleviate pressure on ground-handling operations which, having cut back during the pandemic, are struggling to cope with the surging recovery in travel demand.
The operator is to prolong a capacity cap at the airport until the end of the summer season, insisting the measure is having a positive effect on operational efficiency.
But it adds that it is reviewing handling operations to ascertain whether it can "unlock" more capacity in this "critical" sector and meet passenger demand for the "months and years ahead".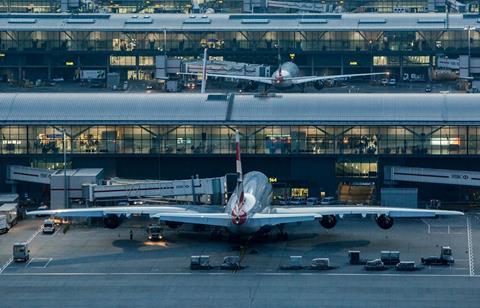 The cap of 100,000 daily departing passengers was intended to run for two months to 11 September.
But the operator says it will be extended to 29 October following consultations with airlines – although it could be lifted earlier if greater availability of resources leads to sustained improvements to ground services.
"We encourage our partners to be transparent in sharing data, particularly on recruitment of additional colleagues, so that we can build confidence in the removal of the capacity limits as quickly as possible," it states.
It claims the cap has resulted in fewer last-minute flight cancellations, shorter waiting times to retrieve luggage, and better punctuality.