London Heathrow airport's operator is blaming UK Civil Aviation Authority pricing restrictions for its continuing first-half losses, although the adjusted pre-tax deficit of £139 million ($179 million) was better than the previous year.
The Civil Aviation Authority published a price cap for the 'H7' regulatory period – the five years from January 2022 to December 2026 – in March this year, and had imposed a temporary structure in the meantime.
But Heathrow's operator insists that the price cap sets "too low a revenue allowance…to generate enough cashflow", and adds that the decision is under appeal.
The airport's revenues for the half-year reached £1.74 billion as passenger numbers climbed to 37.1 million from the previous interim figure of 26.1 million.
Heathrow's operator says its balance sheet is "strong" with liquidity of £4 billion, sufficient to cover all commitments for at least 24 months.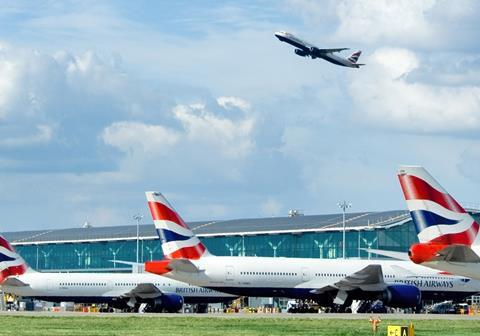 The UK competition regulator granted permission for the operator to appeal the Civil Aviation Authority's pricing decision in early May, and also allowed appeals from British Airways, Virgin Atlantic and Delta Air Lines.
Hearings are taking place through July and a decision by the competition regulator is due by mid-October.
"While the [CAA price cap] contains a new traffic risk sharing mechanism and other mechanisms to deal with asymmetric risk and cost uncertainty, they do not fully protect against lost cashflows and would lead to partial recovery of lost revenue over time," says Heathrow's operator.