Airbus's higher-weight A330-900 has obtained certification from the European airworthiness authority, enabling operators to take advantage of greater range.
The aircraft, the larger variant of the A330neo family, has a maximum take-off weight of 251t.
French carrier Corsair will be the first carrier to introduce the new version.
Airbus commenced flight-testing of the higher-weight version at the end of February this year, using MSN1967.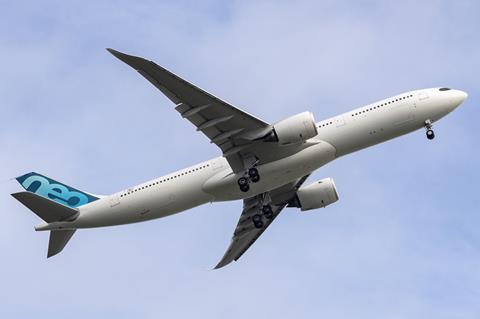 The aircraft has undergone modifications, including strengthened landing-gear and structural reinforcements, which the airframer describes as "weight-neutral" – adding that it retains 99% spares commonality.
"Modifications to the nose- and main landing-gear have also enabled Airbus engineers to extend their time-before-overhaul," it says, stretching the interval from 10 to 12 years.
The increased capability gives the A330-900 an additional 650nm (1,200km) of range compared with the 242t version.
Airbus says the 251t aircraft has secured European Union Aviation Safety Agency certification.
"With this new A330-900 offering, operators will have the necessary range and capacity to capitalise on longer routes while rationalising their fleets," it adds.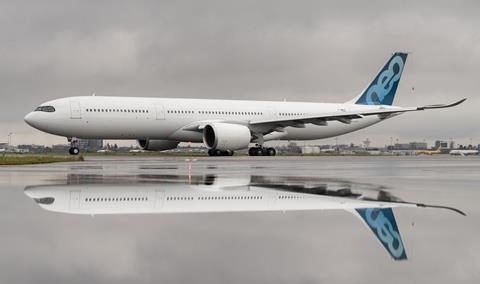 Airbus A330 chief engineer Francois Kubica says the aircraft is "more flexible" as a result of the enhancement, able to take 6t more payload.
The airframer intends to obtain similar 251t certification next year for the smaller A330-800.
Airbus is aiming the longer-range A330neos – which are powered by Rolls-Royce Trent 7000 engines – at the transpacific markets as well as Asia-European routes.