IAG chief Willie Walsh is pessimistic over the potential impact of a quarantine measure for inbound air passengers floated by the UK government.
Prime minster Boris Johnson stated on 10 May that the quarantine – intended to prevent coronavirus re-infection from abroad – would apply to passengers arriving "by air".
Testifying to the UK parliamentary transport select committee on 11 May, Walsh said a quarantine would result in a further deterioration in the air transport situation.
"It's definitely going to make it worse," he said. "There's nothing positive in anything I heard the prime minister say yesterday."
Walsh indicated that the industry was taken aback by the proposition, despite its having being trailed before Johnson's official statement.
"I don't think anybody believed that the UK government would actually implement it, if they were serious about getting the economy moving again," he told the committee, adding that IAG would need to assess the potential impact.
"We'd been planning to resume, on a pretty significant basis, flying in July. I think we'll have to review that."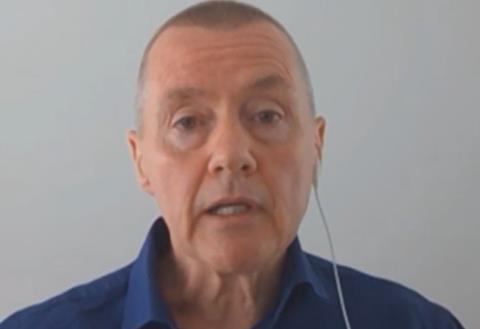 He said the company could not put an immediate figure on the capacity impact of a quarantine decision, but suggested that, in the event of quarantine measures, the offered capacity would probably be "pretty minimal".
Walsh expressed puzzlement over Johnson's reference to a quarantine on air passengers, without mentioning rail travel or shipping from Europe.
"I don't understand that," he said. "Maybe the prime minister will be able to clarify the science behind that. It seems strange to me."
Walsh described the crisis as "the most significant that the industry has faced", and added that the "likelihood of improvement in the short term is zero".
He told the committee that air transport would probably not return to pre-crisis levels until 2023 or 2024, adding that this was an "optimistic" scenario, with some analysts forecasting a return only by 2026.