Russian credit rating agency AKRA believes the country's air transport sector is unlikely to return to pre-crisis profitability levels until at least 2025, despite the trend towards recovery.
AKRA, based in Moscow, says the sector – which had been "on the verge" of unprofitable operations even before the pandemic – faces an increase in operating expenditure generated by rising inflation.
It adds that fuel costs, in particular, show "even more unfavourable dynamics" for airlines, with the price index for jet fuel at Moscow airports about a third higher than the 2019 average.
Russia's passenger air transport market came close to pre-crisis levels in the second half of last year, with the country's airlines carrying 11 million passengers in October 2021 – just 1% below the figure for October 2019.
Even though this recovery trend weakened in November, there is evidence of a pick-up for early 2022.
But AKRA stresses: "It is still premature to talk about the full recovery of the industry."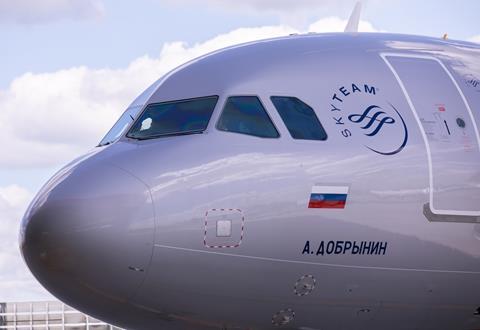 It states that the structure of the market, in terms of domestic and international transport, has changed and there is a "persistence" of low fares, driven by strong competition, which is slowing the pace of revenue recovery.
Although passenger numbers are returning, AKRA's most optimistic scenario suggests revenue might only return to pre-pandemic levels by the end of this year – and if the new restrictions are introduced, then the revenue recovery could be pushed back to 2023-24.
"Restoration of passenger traffic is only the first step towards a general improvement in the situation on the air transportation market," it says.
Normalisation of international traffic still has to be achieved, it states, and airlines will still need to make "significant efforts" to increase profitability.
"AKRA believes the return of profitability to the level seen before the onset of the pandemic will be possible no earlier than 2025," it adds.