Irish carrier ASL Airlines has obtained an operator's certificate for light unmanned aerial vehicles, with which it will test the potential for such craft to expand its freight network.
The Irish Aviation Authority has issued the Light UAS certificate to the carrier's subsidiary ASL Future Flight.
ASL Airlines says it will use the authorisation to "train and gain experience" on preliminary drone operations with a view to progressing eventually to long-range and heavy-cargo services.
The Light UAS certificate enables operations by drones less than 3m in diameter and having a maximum take-off weight of 25kg.
Under the operational regime – a pre-defined risk assessment scenario known as PDRA-S01 – the authorisation would permit delivery of packages of around 5kg over a short range.
"This is a first step in future-proofing ASL's capabilities to meet the operational requirements of new unmanned flight technologies and licensing," says the company.
"ASL Future Flight will begin training and flight testing while considering plans for unmanned flight using larger drones."
Stepping up to larger craft would require the carrier to obtain additional regulatory certification.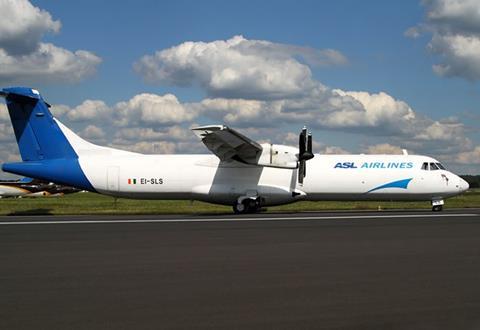 ASL Airlines Ireland managing director John Rawl says the company is preparing for the emergence of unmanned aerial vehicles capable of flying freight of 500kg and more across a broad network.
"Cargo will play a key role in the development of new flight technologies," he states, adding that ASL Future Flight will be "at the forefront" of the effort to establish unmanned regional cargo transport operations.
The company has been supported by Dublin-based drone training specialist Avtrain, which says the certification is a "huge stepping-stone" to "full-scale eVTOL operations".
ASL Future Flight says it will commence initial test flights over the next few weeks, and detail plans for commercial activity later this year. Its airline parent operates a fleet of various aircraft types and carries out transport for logistics companies including FedEx, DHL and Amazon.