Aircraft trading specialist Jetcraft Commercial is to acquire 25 Bombardier CRJ200 regional jets, and is placing 10 of them with an undisclosed buyer.
The company says the engines for the jets being placed will have separately-sourced engines.
CRJ200s are equipped with General Electric CF34 powerplants.
The other 15 aircraft involved in the acquisition plan will be placed with different operators around the world, says Jetcraft Commercial.
These deliveries will begin this month.
Jetcraft Commercial has not identified the specific airframes being acquired, but says all 25 will return to the market as "commercially viable assets".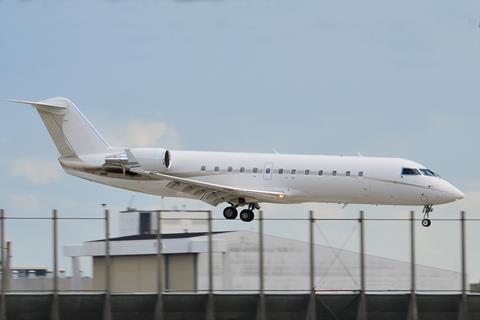 "While these aircraft were previously grounded due to the pandemic, we have identified the role they can play in airlines' strategic fleet-planning as travel ramps up," says president Raphael Haddad.
He describes the agreement involving "one of the world's major airlines" as a "milestone deal", adding that the "sought-after" aircraft have attracted "significant interest" from entities in the Americas, Asia and Africa.
Jetcraft Commercial handles various single-aisle and long-haul types, as well as regional jets and turboprops, while the broader Jetcraft operation, based in North Carolina, deals with business and corporate models.