KLM's regional Cityhopper division is exploring whether it can obtain European safety authority certification for virtual-reality pilot training.
The regional operator is interested in pursuing European Union Aviation Safety Agency approval for the training, which will initially complement its regular training programmes.
Cityhopper says the virtual-reality scheme could then start to replace certain components of its standard training regime – notably parts involving classroom instruction or posters of the cockpit.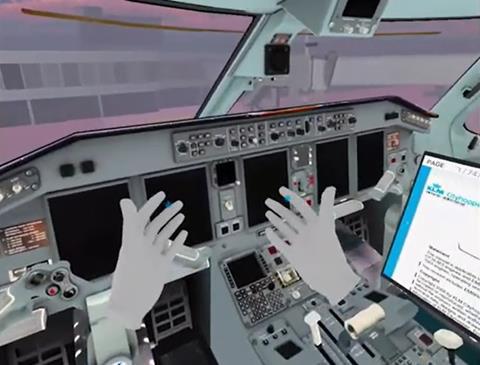 The airline intends to introduce the new training initiative for Embraer 175 and 190 pilots on 5 November, adding to similarly-augmented courses for cabin crew and maintenance personnel.
It will dovetail with the type-rating course and provide insight into the regional jets' characteristics through a virtual cockpit, a 360° point-of-view video from the jump seat, and a virtual walkround.
"Virtual-reality training courses will allow pilots to make more effective use of their training time and will also yield cost savings," says the carrier.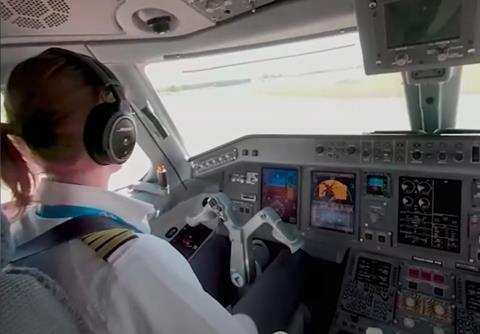 Cityhopper points out that the training – which is on-demand and does not require a school or simulator – potentially provides the ability to meet different pilots' needs.
"It invites them to explore, something they can do safely in a virtual environment," says Cityhopper's senior Embraer instructor Sebastian Gerkens.
"Virtual reality allows pilots to familiarise themselves with the cockpit in advance, so that they make more effective use of their simulator time."