US-based lessor Aviation Capital Group has estimated its exposure to Russian airlines at around $600 million, through aircraft leased to the sanctions-hit market.
Aviation Capital Group has eight owned aircraft, plus financing and loan guarantees, in Russia according to parent company Tokyo Century Corporation.
"Although this exposure is covered by insurance and the right of claims against the insurance company has already been exercised, Aviation Capital Group continues to take appropriate measures to secure the owned aircraft and claim collection," it states.
The identity of the Russian airlines involved have not been disclosed, although Cirium data indicates the lessor had eight aircraft placed with S7 Airlines – among them six A320neo and A321neo jets.
Two A321neos were handed over to S7 last year, according to the lessor, and Airbus's backlog data for the first quarter of this year indicates another was delivered in mid-February – just days before the Ukrainian conflict resulted in sanctions on the Russian air transport sector.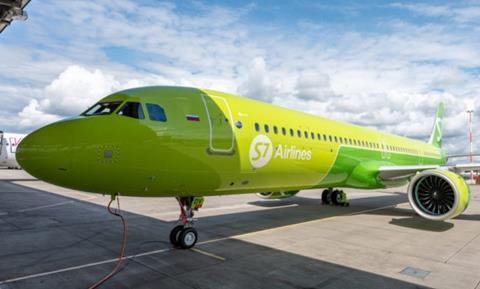 Aviation Capital Group had previously counted other Russian operators among its customers, including Nordwind.
Tokyo Century revealed the extent of the lessor's risk in a downward revision of its full-year profit forecast for 2022-23, although the revision – including a 16% fall in net income – is primarily linked to the continuing effects of the pandemic on the market.
"Due to the impact of the [pandemic] associated with the new variants, the company's aircraft leasing business continues to face a more challenging business environment than anticipated at the beginning of the [2021-22] fiscal year," it says.
"This is mainly due to the sluggish performance of airline companies resulting from a decline in passenger demand and a drop in the market value of aircraft."
Tokyo Century says it will record an impairment loss for aircraft owned by the company which is higher than that assumed at the beginning of the year.
"Other than recording of an impairment loss on owned aircraft, other losses, such as provision of allowance for doubtful accounts for domestic and overseas claims, are also recognised," it adds.