Irish-based lessor Avolon is intending to order 40 Boeing 737 Max jets, for delivery over the course of 2027-30.
The lessor values the provisional agreement at more than $4 billion at catalogue prices.
Avolon was responsible for delivering the first Max to its customer in 2017.
It has not specified the variants to be covered by the agreement.
But it states that the deal would expand the lessor's portfolio to 870 owned, managed or committed aircraft.
"This commitment with Boeing underlines our confidence in the positive momentum in the aviation market," says chief executive Andy Cronin.
"With strong demand for our new technology orderbook, and delivery slots at a premium, it strengthens and extends our delivery profile with Boeing."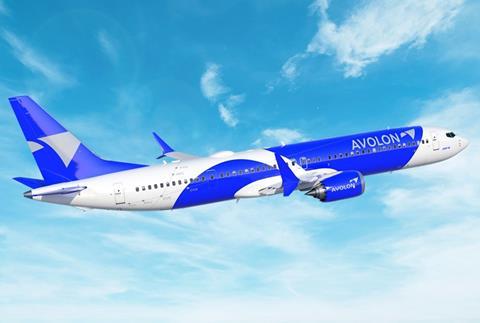 All 737 Max aircraft are powered by the CFM International Leap-1B engine.
"This commitment will also support our airline customers who are looking to plan beyond the robust post-Covid traffic recovery and prepare for future growth, while also reducing their carbon emissions," Cronin adds.
Avolon needs to obtain shareholder approval from 70%-owner Bohai Leasing, which it expects to secure by the end of May.