Russian authorities are preparing to introduce a new airspace structure in the Moscow flight information region, as well as the regions to the north of the capital.
The new structure will take effect from 3 December and is intended to improve flight efficiency across the huge territory.
"It was necessary to organise the flow of aircraft in a new way, more efficiently, so that the capacity increased and there was enough space for everyone," says federal air transport regulator Rosaviatsia.
Rosaviatsia says the Moscow zone's structure was developed more than 35 years ago. The zone handles 60% of all flights in Russian airspace and covers over 100 airports and airfields.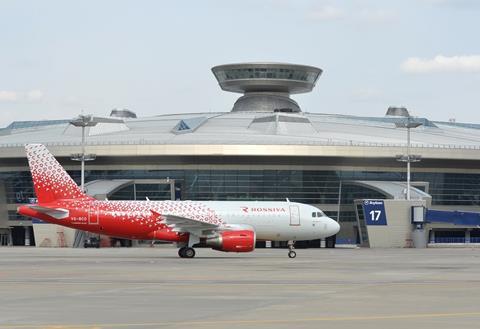 But the regulator says the airspace has an "unprecedented" number of restricted regions and prohibited areas, which "significantly reduce" the capacity available to civil aircraft.
The new structure will cut the average flight time in the Moscow zone by 15%, and the sector length by 21%, claims Rosaviatsia – even with a 50% rise in flight activity.
Air traffic controller workload will be halved, it adds, and arriving flights will experience a 70% reduction in delays during approach.
"Work to change the structure of the airspace – not only in Moscow but in adjacent zones – required a large set of measures," says Rosaviatsia.
"Much work has been done to interface the new Moscow airspace structure with that of Belarus, in order to ensure uninterrupted flight operations during the transition."
NOTAMs issued by the Russian authorities for the Moscow, St Petersburg, Vologda, Kotlas, and Arkhangelsk flight information regions caution that "additional fuel reserve" should be considered owing to "possible vectoring" as the airspace structure is introduced.
Rosaviatsia adds that, as part of the overhaul, it plans to introduce nine international routes, 35 domestic routes, and 220 area navigation routes across Moscow and St Petersburg, as well as several other airspace regions including Rostov, Samara and Ekaterinburg.
Rosaviatsia says the fall in air traffic triggered by the pandemic is "favourable" for commissioning the new structure, with reduced flight activity presenting fewer risks as operators become used to the revision.