Pilot-training organisation BAA Training is intending to introduce Boeing 737 Max simulation devices at its Spanish facility over the course of this year.
The company says the Barcelona centre will be introducing a Max full-flight simulator in April, and complement this with a flight-training device in the fourth quarter.
With the 737 Max newly recertified by US and European regulators, the push by airlines to re-introduce the type is set to increase demand for Max simulator provision.
BAA Training disclosed the plans as it commenced assembly of its first new Airbus A320 full-flight simulator.
It says the A320 equipment, set to be ready for March once all the auditing procedures are finished, will "mark the beginning" of its Spanish training operation.
BAA Training expects the initial groups of type-rating students will begin training in March-April.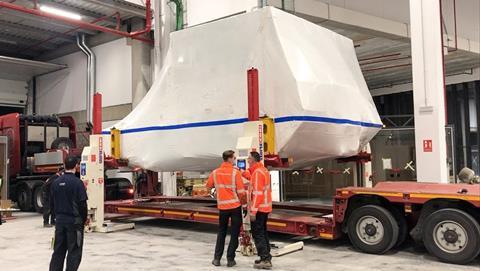 The A320 simulator – produced by CAE, and capable of offering upset-recovery training – will be followed by two others, for the current-model 737 and the 737 Max over the first and second quarter.
BAA Training says three flight-training devices will be added in the second half of 2021, comprising two for 737s – including the Max – and one for the A320.
The company says it is offering pilots the chance to complete half the type rating on such devices, rather than full-flight simulators, enabling carriers to save costs.
"This is especially relevant now as the airline industry has suffered a profound decline," says the Spanish division's managing director, Aurimas Urbonas.
BAA Training chief executive Egle Vaitkeviciute says she intends the Barcelona facility, which has space for 11 simulators, to become the largest such training operation in southern Europe, and to serve the recovery in commercial aviation.
"[We are] confidently moving towards fulfilling [our] business development and expansion strategy," she adds.
After the first expansion stage with six simulators, the company will be "increasing the complexity of its go-to-market strategy", it says, and adding more equipment. BAA Training also has simulator facilities in the Lithuanian capital Vilnius.