Paris Charles de Gaulle and Amsterdam Schiphol airports' operators have started unwinding their cross-participation share agreement, after opting not to extend it further.
Groupe ADP and Royal Schiphol Group sealed the agreement in 2008, each company taking an 8% shareholding in the other.
It reflected the combination of their main carriers, SkyTeam alliance members Air France and KLM, which had merged some five years earlier.
The airport tie-up – known as HubLink – aimed to take advantage of consolidation trends, reinforce the competitiveness of their dual hubs against those in the Middle East, and benefit from total annual cost synergies of over €70 million.
Both companies also sought to capitalise on their external non-aviation business activities.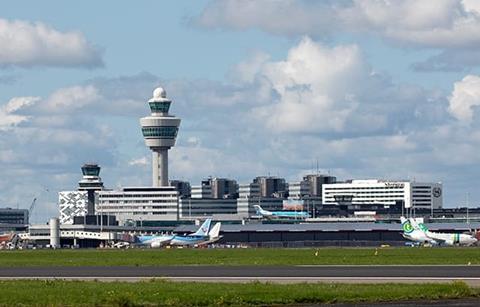 Although the 12-year pact ended on 30 November last year, the uncertainty created by the pandemic crisis forced a postponement of any continuation decision.
The two sides agreed a one-year extension, to 30 November 2021, but then opted not to renew it past this date.
Groupe ADP has stated that the tie-up provided "many benefits" to both companies, in "very diverse areas" with co-operation initiatives resulting in improved handling of flights between Paris and Amsterdam, shared consultation on purchasing, and employee exchange.
The operator also highlighted the valuable sharing of knowledge during the pandemic-driven air transport crisis.
Unwinding of the cross-shareholding is set to take place over a period of 18 months, completing by around the end of May 2023.
Royal Schiphol Group has engaged advisers for the process and says it is required to sell its shares in Groupe ADP before the French company sells its counter stake. Although the share price of Groupe ADP was badly hit during the onset of the pandemic, it stands at about 2.6 times the level during the original agreement.