Commercial aviation personnel in the UK could have an alternative body of representation if a proposed new union, focusing on collaborative strategy with employers, gains sufficient followers.
Branded as UPECC – the Union of Pilots, Engineers and Cabin Crew – the new organisation is initially aiming to secure a membership base large enough to obtain approval from the UK government's Certification Officer.
UPECC argues that trade unions tend to have "lengthy and archaic" recognition agreements which are "not updated to reflect the changing landscape of an industry".
"This is certainly true in aviation," says the organisation's directorate. "A new and more flexible framework is needed to provide the agility required to ensure we can obtain the best terms and conditions for our members working within the aviation industry.
"This can be achieved by juxtaposing traditional industrial relations doctrines with legal principles. This would enable us to conduct robust negotiations quickly."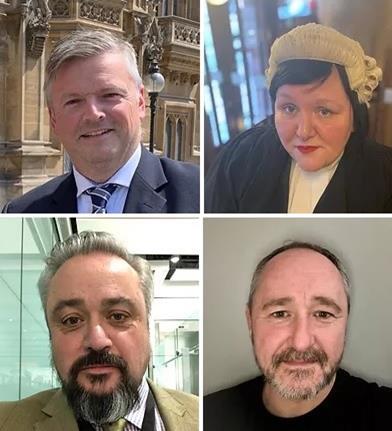 It says the air transport sector was badly affected by the pandemic, and believes a different approach to industrial relations – based on constructive collaboration with employers and honest, transparent communication with members – is necessary, particularly given major changes such as the UK's withdrawal from the European Union.
"We believe it is time to move away from a conflict-based approach, but with strong backing for our members should it be needed," says the directorate.
"If this does not happen, relations between unions and employers will continue to sour ultimately resulting in detriment to employees."
UPECC claims this strategy will ensure the future viability of airlines, and therefore employment, with the best terms and conditions possible for members.
BALPA is the primary union for cockpit crew in the UK, and UPECC insists it is not trying to mount a challenge.
"Some comparison will be inevitable," it says, but adds: "We do not wish to be viewed as a rival.
"Our organisation is founded at the request of our colleagues who understand that we genuinely embody the principles of integrity and accountability and we are not beholden any archaic power structures or struggles and are fully committed to the principles of diversity and inclusion."
It does not envisage pilots "defecting" from BALPA to UPECC, stating that it is expecting to attract members who are not currently affiliated with a union – and points out that it is offering representation for maintenance personnel and flight attendants in addition to pilots.
UPECC has no specific membership forecasts but believes that there is evidence of dissatisfaction over representation in the industry and a desire for a "more forward-thinking" organisation – and thinks that, over the next couple of years, membership across all sectors "could run to the thousands".