Russian president Vladimir Putin has pointedly remarked to transport minister Vitaly Saveliev that the country's aerospace industry is unable to meet the immediate demand for aircraft, recalling his dissatisfaction over the former Aeroflot chief's reliance on a Western fleet.
Putin spoke to Saveliev, seeking an update on the air transport situation in Russia, during a meeting with several government figures on 19 July.
After being told that delivery of spare parts, through more complex logistics routes, was among the reasons for higher fares, Putin brought up a previous encounter – in 2010, when he was still prime minister – during which he criticised Saveliev over Aeroflot's preference for Western aircraft, rather than domestically-built models.
"When you were still the head of Aeroflot, I persuaded you to order as many domestic aircraft as possible," Putin reminded Saveliev during the latest meeting, adding that the two had "quarreled" about the matter. "You told me that Western partners are reliable."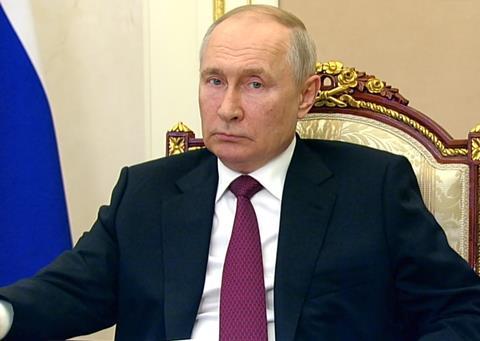 But the Russian air transport industry is having to cope with international sanctions, including restrictions on aircraft and spares supply, as a consequence of the Ukrainian conflict.
"Our aircraft manufacturers, of course, cannot expand their production capabilities overnight," said Putin. "It will take some time."
He added that he hoped the situation would be resolved through co-operation with the industry ministry and the manufacturing sector, in order to meet transportation needs.
Saveliev told Putin that Russian airlines are forecast to transport 101 million passengers this year, and that 47.5 million passengers – more than predicted – were carried in the first six months, despite the continued closure of 11 southern airports near the conflict zone.
These affected airports would have accounted for another 19 million passengers which, said Saveliev, would bring the full-year total "quite close" to the pre-pandemic figure of 128 million reached in 2019.
Seventeen Russian carriers are operating services to 24 countries, and international services are expected to account for 20 million travellers this year.
"The demand for air transportation and the level of loads indicates a need to increase the aircraft fleet," Saveliev said. "We are looking forward to deliveries of aircraft from our manufacturers in accordance with requests from airlines."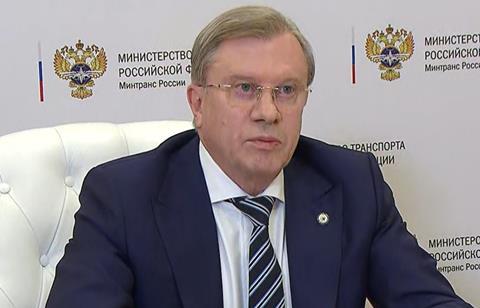 Saveliev said the passenger aircraft fleet in Russia comprises 1,166 aircraft of which 94 are long-haul types.
"Airlines have the necessary reserve of aircraft parts and consumables, even taking into account the complicated supply logistics," he added, while three accredited organisations are carrying out maintenance and repair of aircraft in the country.
"Flight safety requirements remain at a consistently high level. We closely monitor the state of the aircraft fleet."
Saveliev told Putin that state support to the industry this year is only a third of that provided in 2022, while costs – including those for spares – have risen, prompting an increase in fares on certain routes.
Russia's government is allocating Rb58 billion ($640 million) in subsidies to the air transport industry this year. Saveliev said Rb25 billion would support passenger airlines, with other sums granted to regional transportation, citizen travel assistance, the inoperative airports, and air traffic management.