Russian authorities have imposed an airspace ban on UK-operated aircraft, including transit flights, following the UK government's prohibition on Russian carriers in response to military action in Ukraine.
The ban on aircraft owned, leased or operated by UK entities took effect at 11:00 Moscow time on 25 February.
Russian federal air navigation service Rosaviatsia had already hinted that it could impose retaliatory measures on direct services from the UK to Russia as well as transit flights.
"This measure was taken in accordance with the provisions of the intergovernmental air services agreement between Russia and the UK as a response to unfriendly decisions of the UK aviation authorities," it states.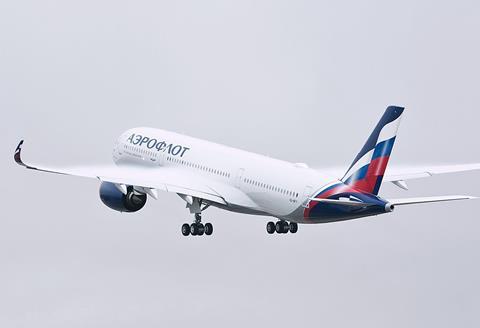 The UK government's ban on Russian carriers has resulted in the cancellation of Aeroflot services to London Heathrow from 25 February.
Rosaviatsia claims it had sought consultation on the issue with UK authorities but received a "negative response" in return.
It states that the bilateral agreement on air traffic between the two countries requires co-operation to ensure safe and efficient operation of services, and consultation in the event of difficulties, and adds that this agreement gives airlines fair and equal rights to operate the routes.
Rosaviatsia had reserved the right to "apply mirror measures" under the bilateral, following the UK's restrictive action.
Access to Russian airspace is particularly important for services between the UK and the Asia-Pacific region, as the most efficient flightpaths usually involve crossing the vast expanse of Siberia.
These trans-Siberian routes, which generate revenues for Russian air navigation services, have previously been a thorny issue in negotiations because carriers paid royalties to Aeroflot for the right to use them.