Russian president Vladimir Putin has issued a decree setting out measures for fulfilling aircraft and engine lease payments, stating that they will be met in Russian currency.
The decree on "temporary procedures" to meet obligations to certain foreign creditors was signed on 1 April.
Hundreds of aircraft leased to Russian carriers remain in operation, despite the efforts of lessors to repatriate them in the wake of sanctions against the government.
Obligations for leasing aircraft, engines and auxiliary power plants will be recognised as duly fulfilled, says the decree, if they are satisfied with transfer of the equivalent sum in Russian roubles calculated by the Central Bank of Russia's official exchange rate.
The decree applies to countries on the Russian government's list of states which have supported the implementation of sanctions.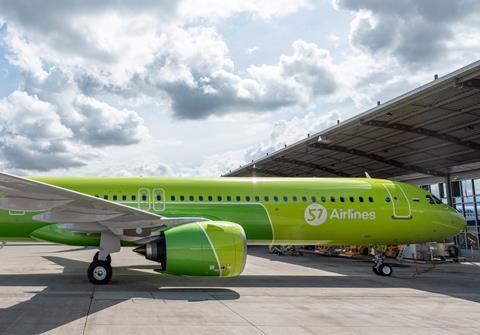 It says the government will have the authority to determine an alternative procedure for meeting lease payments if necessary.
Settling lease obligations with Russian currency had been among the considerations outlined by transport ministry legislators in response to the sanctions regime.
Russia's government has sought to retain as much of the leased fleet as possible, in order to maintain air transport connections, even to the point of transferring aircraft to its domestic registry in order to claim compliance with safety oversight.