Russia's Utair Group is expecting to return to its strategic course from 2022, as the impact of the air transport crisis begins to subside.
Utair Group states, in a first-half briefing, that the crisis might "drag on" until the beginning of the peak season of 2021, but that it plans to resume its strategic plans the following year.
These plans are focused on improving operational efficiency, with a review of optimal aircraft utilisation models, renewal of the fleet – including cabin reconfiguration – and reduction of aircraft maintenance time.
It will develop hub operations at Moscow Vnukovo but also increase the number of regional hubs to bypass the capital.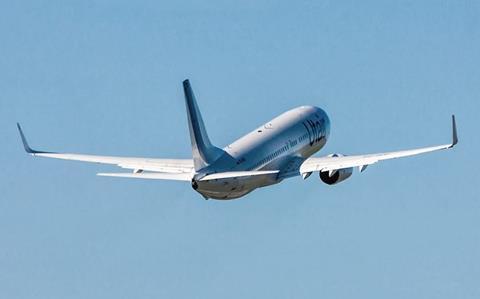 Utair Group adds that it wants to optimise sales channels and fare-control mechanisms, and implement IT tools to centralise purchases.
Passenger numbers halved over the first six months, cutting revenues by 44% to Rb14.5 billion ($193 million). The company's first-quarter revenues accounted for Rb10.5 billion of this figure – indicating a heavy loss of sales for the second quarter to 30 June.
Its net loss for the first half reached Rb2.83 billion, under Russian accounting standards, following a near-Rb1.8 billion net loss in the first quarter.
Utair says it has responded to the crisis by "drastically" cutting costs including expenditure for fuel, airport services, leasing, and distribution – halving its outlay for these items and reducing pre-tax losses by Rb400 million.
"We decided not to stop domestic flights during the pandemic," says Utair passenger airline president Pavel Permyakov, pointing out that the carrier limited the decline in seat load factor to 6.6 points, achieving a figure of 74%.
"We realised that, without air links, the regions of the Urals, Volga, Siberia and the Far East would remain cut off from central Russia."
The company also conducted essential flights on behalf of the foreign ministry, operating 57 medical supply services and providing repatriation.
Utair has been undergoing an extensive financial restructuring programme, and says that it is "continuing" this effort in co-operation with creditors. It plans to complete this by the end of the year.