Saudi Arabian authorities have granted permission for all services departing from, and arriving to, the United Arab Emirates to pass through the kingdom's airspace.
The decision by the Saudi General Authority of Civil Aviation does not specifically mention services operating between the UAE and Israel, but simply refers to allowing access to flights to "all countries" from the UAE.
Saudi Arabia's official government communication outlet says the authorisation follows a request from the UAE's General Civil Aviation Authority.
It is notable given the importance of Saudi transit to any carriers aiming to develop routes between the UAE and Israel following the two sides' recent agreement to normalise diplomatic relations.
On 31 August a Boeing 737-900ER operated by Israeli carrier El Al crossed Saudi airspace to reach Abu Dhabi, a service to mark the agreement. The aircraft returned to Tel Aviv the following day, also through Saudi airspace.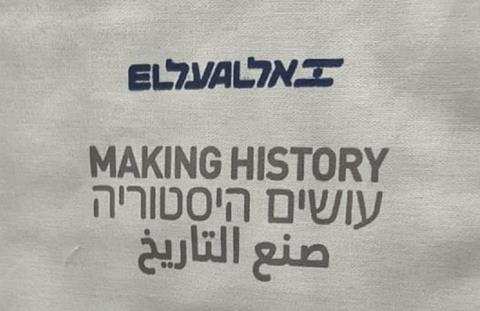 Saudi airspace has historically been off-limits to Israeli airlines as well as airlines operating to Israel, although this stance eased when Air India was granted permission to transit the kingdom for its Tel Aviv service from Delhi, launched in March 2018.
Etihad Airways and Emirates are among the main carriers in the UAE, along with Flydubai, Air Arabia, and the new operator Wizz Air Abu Dhabi.