Saudi Arabia's civil aviation authority has adopted new economic regulations intended to raise air transport sector performance through competition and transparency, as part of Saudi efforts to transform the country into a global passenger and freight hub.
The framework, centred on three areas, aligns with the kingdom's ambitious Vision 2030 initiative to attract more visitors to Saudi Arabia through an overhaul of its aviation system.
Implementation of the regulations will take place gradually over the next 18 months, according to the Saudi General Authority of Civil Aviation.
It unveiled the measures as the kingdom hosted the Arab Air Carriers Organization conference in the capital Riyadh.
The regulations support foundations to assist airport privatisation, with flexibility over charging and diversifying revenues, and facilitating the participation of new investors in the Saudi aviation market.
This will "motivate" airports to broaden their services and commercial activities, says GACA.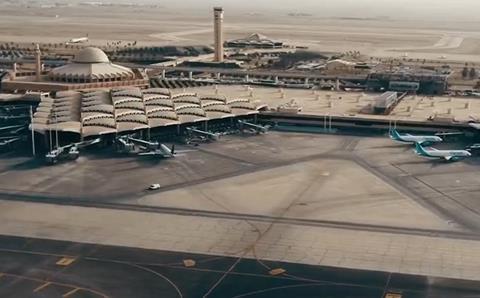 It adds that its framework also sets out freedom of market entry for air cargo and ground-handling services in order to provide a "fair competitive environment".
The regulator aims to facilitate issuance of licences for such activities and enhance transparency in transactions by stimulating consultation between different service providers, while also clarifying their various responsibilities.
Airlines will benefit from the new regulations which seek to stimulate air traffic by easing the process for issuing licenses to carriers, while economic requirements for certain flights will be abolished.
GACA also indicates that there will be "equal opportunities" on traffic rights with new procedures on distributing rights on routes with limited capacity.
The measures – approved after public consultation and meetings with aviation stakeholders – will contribute to "enhancing the scope of air connectivity" to the kingdom, it adds.
GACA states that the framework will stimulate the investment environment, helping to raise to 10% the contribution of transport and logistics to GDP and generating investment of up to $100 billion from the public and private sectors by the end of the decade.