ICAO Council representatives have agreed to proceed with plans to establish a specific airspace for Qatar, setting out a phased approach to creating a Doha flight information region.
It will end the long-standing arrangement whereby Bahrain controls airspace over Qatar, one which began to fracture after Bahrain participated in a political blockade against Qatar in 2017.
At its latest session in March, the ICAO Council agreed to proceed with establishment of a Doha FIR on the basis of a phased approach.
The first of these phases approved the dimensions of the FIR and accordingly revises those of the Bahrain FIR.
Within two years – and assuming satisfactory implementation of the first phase – a second phase would further develop the airspace.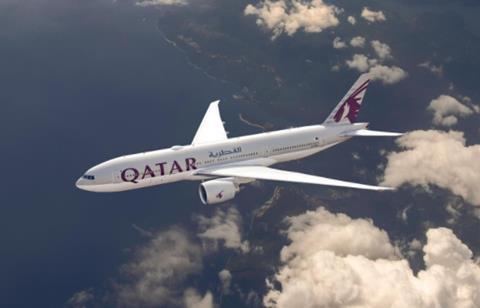 The session noted that some countries had presented information about "uncertainty" in regard to territory adjacent to the common Bahrain-Emirates FIR boundary.
It also acknowledged that, while progress had been made in clarifying requirements and establishing common ground, a technical or operational solution had "not yet been identified" that could be formally agreed by all parties.
But the Council says that it has agreed to proceed with the establishment of the Doha FIR while admitting that "challenges" remain to reach a mutually-satisfactory solution in the short term.
ICAO has urged countries concerned to take the necessary measures to ensure "safe, effective and timely implementation" and take "particular care" that the FIR boundaries do not impact operational utilisation of Bahrain terminal area airspace.