Doncaster Sheffield airport in the northern UK could potentially be reprieved after discussions with potential investors revealed strong interest, particularly from one specific group.
The airport's future is the subject of a strategic review over its weak financial performance and concerns that aviation operations at the facility are not viable.
Wizz Air had used the airport as a station, but recently pulled out, leaving only leisure carrier TUI Airways as a base airline.
Doncaster mayor Ros Jones says stakeholders in the public and private sector have been "working tirelessly" to find a way to secure a "positive future" for the airport.
She says the airport's owner, Peel Group, has "very restrictive" criteria which investors would have to meet.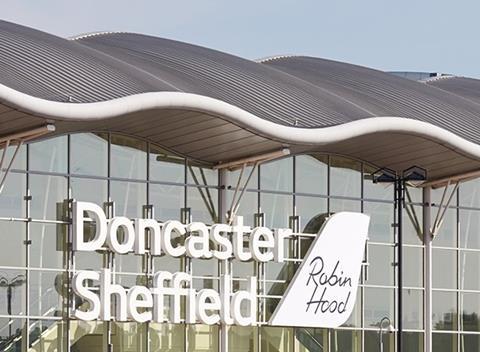 But she adds that "over 50 conversations" have been held with parties from the UK, European Union and other parts of the world, and insists that – while market conditions are "challenging" – there is "strong market interest" in the airport.
"While we continue discussions in principle with several parties, we have one group that we believe is an extremely serious proposition," says Jones.
She acknowledges a "significant amount of risk", and has asked Peel Group for extra time to work with representatives behind the proposal and carry out due diligence. Jones says Peel is extending a consultation period, originally set to close on 16 September, to 26 September.
Jones states that closure of the airport would have a serious effect on the region, particularly at a time of other pressures from inflation, energy costs and economic confidence.