Turboprop manufacturer ATR has conducted the maiden flight of a short take-off variant of its ATR 42-600 from Francazal airport near Toulouse.
The 30- to 50-seat aircraft, designated the 42-600S, is designed to operate to and from reduced-length runways.
ATR says the aircraft (F-WWLY) departed Francazal at 10:00 on 11 May, and that the sortie lasted 2h 15min.
It flew several parallel tracks, at various altitudes, just north of the Pyrenees mountain range.
"The crew on board performed a number of tests to measure the upgraded aircraft systems' performance," the company states.
Equipment including a new multifunctional computer, autobrake, and ground spoiler system, as well as adapted take-off capabilities, will be individually tested.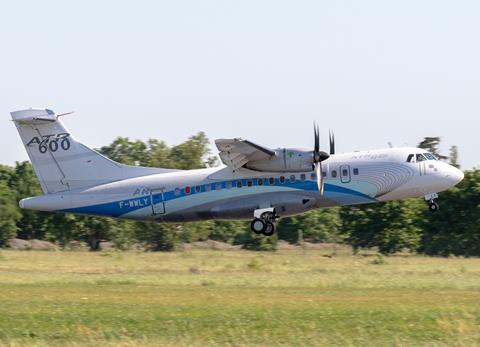 ATR will fit a larger rudder, which will form part of the aircraft's final configuration, towards the end of this year and enter the certification phase in 2023.
Customers including airlines and lessors have so far committed to 20 of the short take-off and landing variant.
ATR claims around 500 airports worldwide have runways of 800-1,000m which could support operations with the modified aircraft.
"This new STOL variant will help passengers benefit from an increased regional connectivity," it adds.