Norway's air navigation service has completed the installation of an antenna array intended to replace half of the country's conventional radars.
Some 200 antennas have been positioned in various locations, including airports and mountain peaks, in order to provide wide-area multilateration coverage.
Multilateration enables aircraft positions to be calculated through the detection of transponder emissions.
Air navigation service Avinor – which is co-ordinating the roll-out with technology provider Saab – says the programme is "one of the world's largest and most complex".
The Norwegian landscape features valleys and fjords which can escape radar coverage.
"While conventional radars look outwards and upwards, the [multilateration] antennas also give a picture downwards," says director of new technology development Ellen Lystad.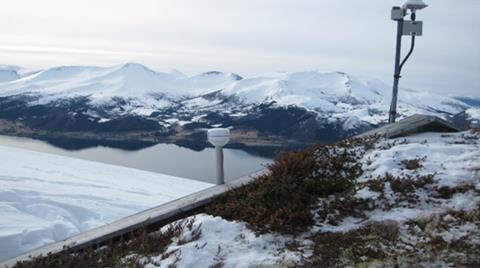 Modernisation of the surveillance network is "crucial", she says, given that the country handles 600,000 flights annually.
Lystad adds that the multilateration network can provide additional assistance to search-and-rescue operations.
Saab air traffic management safety and efficiency programme manager Jeff Thompson says the Norwegian topography is "challenging", and has led to a "large number" of antenna installations in order to provide adequate coverage.