Toronto airport has become the first in North America to introduce a system intended to optimise spacing of aircraft on approach, based on time intervals, accounting for several factors including weather conditions.
Air navigation service Nav Canada transitioned to the 'Intelligent Approach' system – initially introduced at London Heathrow – on 28 May.
Introduction of the system has been conducted in co-operation with UK air traffic control specialist NATS and the US-based technology organisation Leidos.
Instead of using set distance intervals for arrivals, NATS says the tool calculates dynamically the optimum time interval between aircraft, based on their type and the weather conditions – enabling landing rates to be maintained even in strong headwinds.
The air traffic controller's display screen uses graphics to illustrate the situation and ensure consistency of aircraft spacing.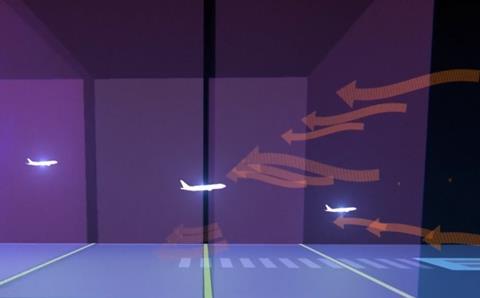 NATS says the tactical tool will provide Toronto airport – which has five runways – with extra capacity and will help reduce delays, notably during high wind conditions. It says the Heathrow system, implemented in 2015, has cut headwind-related delays by 62%.
"It has never been more important for airports to make the very best of their existing infrastructure," says NATS strategy and commercial director Guy Adams.
Nav Canada chief technology and information officer Mark Cooper says the collaboration has enabled the company to capitalise on innovation to increase operational efficiency.
Amsterdam Schiphol airport is also poised to introduce the system under an arrangement between NATS, Leidos and the Dutch air navigation service LVNL.