Independent panellists are to consider the balance of cost-sharing between air navigation service NATS and its customers following the air traffic control system failure on 28 August which led to severe disruption to airline operations.
This aspect will form part of a review into the incident during which a flight-data processing system's inability to accept a flightplan triggered a shutdown and forced controllers to revert to manual operations.
IATA director general Willie Walsh had described the disruption as a "fiasco" and argued that NATS would not be financially penalised unlike airlines and airports.
The UK Civil Aviation Authority has appointed slot co-ordinating entity ACL's former chair, Jeff Halliwell, to head a three-member review team, and has set out its framework.
It will cover not only causes and prevention of such incidents, but look into the impact on customers as well as NATS performance and incentives.
Among the areas to be examined is the cost to airlines and airports of providing assistance and rerouting to passengers.
"The panel will set out how the current UK framework allocates responsibility for these risks and associated costs between different parties, and how this allocation works in other comparable states and industries," says the CAA in a terms-of-reference document.
"This will ultimately help inform government on whether and how it wishes to consider the wider UK policy and legislative framework on these matters."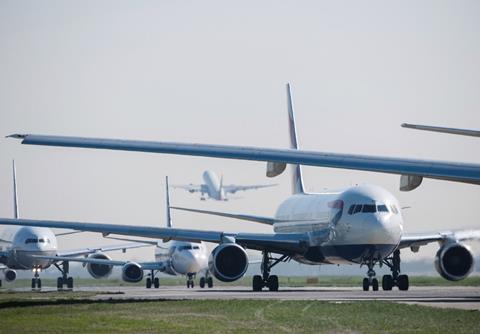 Reviewers will consider how well NATS performs against peers and whether the incident should influence the basis for setting future NATS performance targets – as well as the level of "financial consequences" it should face for not meeting service levels.
Any incentive scheme, it adds, must avoid "unintended consequences" and take into account NATS's responsibility to provide safe and efficient air traffic control.
Newly-appointed CAA chief executive Rob Bishton – who formally takes up the post on 21 October – says the NATS incident had a "significant impact on many passengers" and that the review has been initiated to "understand what happened and learn lessons for the future".
As part of the review the panel will look at the extent to which the aviation system met passenger rights obligations, including airlines' and airports' responses to the incident, timeliness of rerouting and rebooking, availability of capacity, and the costs passengers had to pay and reclaim.