Crimea's Ukrainian-backed prosecutor's office has requested seizure of over 100 Russian aircraft, alleging violation of international flight rules by operating passenger services to the annex territory.
It has newly added 44 aircraft to a list of 65 others, to which the office referred in September, following Ukraine's closure of Crimean airspace more than six years ago.
"All airports in the occupied territory of the peninsula have been officially closed," says the office. Ukrainian authorities shut the airspace over air traffic safety concerns.
But it says that, despite the closure, 109 aircraft operated by Russian carriers have flown passenger services "in violation of international flight rules and Ukrainian law".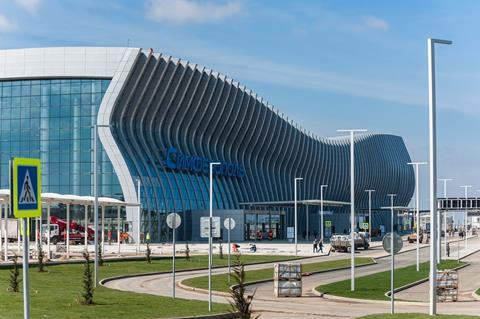 The prosecutor's office for the Autonomous Republic of Crimea and Sevastopol – relocated to Kiev after the Russian government's annexation of Crimea in March 2014 – has petitioned courts for these aircraft to be seized.
Ukraine's government has continued to dispute Russia's claim to Crimea, with the support of most United Nations member states.
The Ukrainian state security service says its investigators have newly "seized" 44 passenger aircraft from Russian operators as part of criminal proceedings centred on the flights – although this seizure amounts to paperwork attempts to restrict flights by the aircraft to European countries.
It has not specified the airframes involved, but claims that 37 Russian airlines have been operating scheduled services to Crimea.
Russian carriers serving Crimea's Simferopol airport include Aeroflot, Rossiya, S7 Airlines, Ural Airlines and Red Wings, among others. The airport has been undergoing modernisation and Russian federal air transport regulator Rosaviatsia's chief, Alexander Neradko, made a formal visit to the facility in late October to inspect progress.