Shareholders of Kuwaiti lessor ALAFCO have backed a proposal to sell over 50 aircraft from the company's portfolio to Macquarie Airfinance Group, as the lessor acknowledges that it could ultimately divest more.
The shareholder meeting on 27 December resulted in nearly 88% of interests voting in favour of the transaction, and 12% against.
Fifty-three aircraft are covered by the deal which, the lessor says, represent 72% of its portfolio. These 53 aircraft comprise five Airbus A350s, a Boeing 777, plus 21 Airbus A320neos, 16 A320s, and 10 Boeing 737s.
ALAFCO says the headline value of the transaction, which it had originally disclosed late last year, is $2.215 billion.
The agreement will also involve transferring a batch of 20 Boeing 737 Max jets on order with the US airframer to Macquarie. These aircraft are due for delivery over 2024-26.
ALAFCO expects the sale to generate net cash proceeds of $710 million.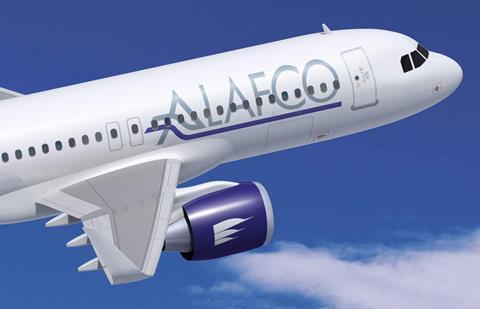 It will still have 21 aircraft in operation. The parent company board believes the "best possible return" for these would be achieved through continuing use in the "normal course of business".
But it adds that there is "material uncertainty" associated with continuing use of the remaining fleet as market conditions in the future "could provide better returns to shareholders through a sale opportunity".
The lessor has revealed full-year losses of nearly KD59 million ($192 million) for the 12 months to 30 September 2022.
ALAFCO says the "main reason" for the increase in losses from the previous year is the inclusion of KD76 million of impairment considerations – including nearly KD45 million relating to aircraft and another KD32 million connected to loss on capital advances.