The US government will not require digital health documents for travel, a spokesperson for the administration of President Joe Biden says.
Answering a question at the White House daily media briefing, Jen Psaki on 6 April ruled out any kind of mandatory "credential" that Americans might be required to have in order to travel.
"The government is not now nor will we be supporting a system that requires Americans to carry a credential," Psaki says. "There will be no federal vaccinations database, no federal mandate requiring everyone to obtain a single vaccination credential."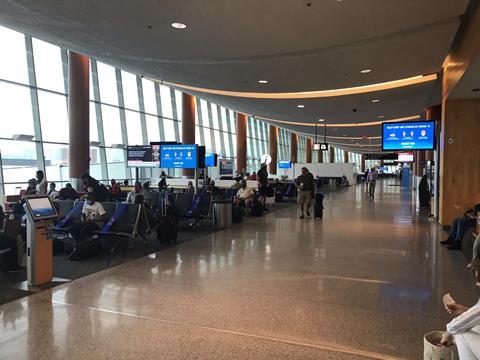 The idea of a so-called health or vaccine passport – to prove vaccination status, and thus perhaps speed widespread re-opening of travel – was recently floated by some actors in the aviation and travel industry, including Boeing, IATA and Airlines for America (A4A).
While there is broad support for the idea in the industry, important privacy questions remain. Psaki says the government respects those concerns.
"Our interest is very simple – Americans' privacy and rights should be protected and so that these systems are not used against people unfairly," she adds.
She also says that in light of the fact that some companies and non-profit organisations are exploring creating these kinds of digital documents, the government will be providing guidance and answers to frequently asked questions about privacy, security and discrimination concerns.
Some governments and airlines are currently trialling various mobile phone applications that could support a health passport programme.
In February, IATA said several airlines – including Singapore Airlines, Copa Airlines and Emirates Airline – were testing a smartphone-based "Travel Pass" app.
Panama, the Latin American nation of 4.25 million people whose flag Copa carries, is the only country to explicitly support the effort, though IATA expresses confidence that support will build as governments understand benefits.