Leasing firm Willis Lease Finance Corporation is among the participants in an initiative to develop a new sustainable aviation fuel refinery at Teesside in the UK.
The power-to-liquid refinery would convert feedstock from industrial waste, using green hydrogen from renewable electricity, into aircraft fuel.
Tees Valley Combined Authority says it expects submission of an application for planning permission in the "coming weeks", with an approval decision following in a few months.
Willis Lease Finance is already active in the region where it has links with Teesside airport, through a ground-handling centre, and where it is developing a maintenance facility.
It claims to be the first aviation leasing company to "spearhead" a sustainable aviation fuel initiative "of this magnitude".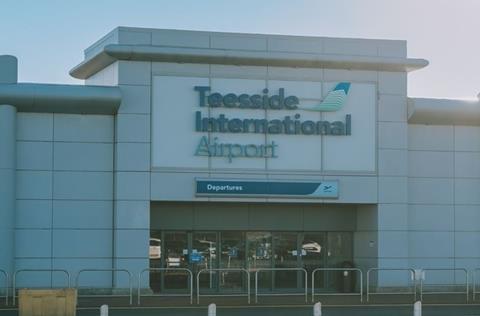 Chief executive Austin Willis says the project will support aviation's net-zero ambitions, adding: "We are serious about this project, we're committed to its success, and we strongly encourage others in aviation to follow suit."
Tees Valley mayor Ben Houchen says the refinery is "another huge investment" which could come to the area.
"If we're truly serious about becoming the UK's clean-energy powerhouse and growing Teesside airport responsibly, sustainable aviation fuel is an opportunity that we need to grab with both hands," he adds.
Willis says it is pursuing the refinery project through a UK subsidiary, Willis Sustainable Fuels, along with "financial and strategic partners".
He states that stakeholders "outside the traditional supply chain" will be "critical" to meeting aviation's environmental targets.
Willis specialises in leasing commercial aircraft engines and auxiliary power units to aircraft operators, manufacturers and maintenance providers, as part of a broader asset-management strategy.