US private equity firm Indigo Partners is among the participants in a consortium investing $50 million in a start-up company concentrating on sustainable aviation fuel production.
The company, CleanJoule, is based in Salt Lake City and says it is working to develop a "breakthrough technology" to offer "superior and cost-effective" fuel.
Indigo Partners is the backer of budget carriers Wizz Air, Frontier Airlines and Volaris, which are also taking part in the funding effort.
The three airlines have signed binding agreements to purchase up to 90 million USgal of the sustainable fuel.
"Investment in CleanJoule will increase the supply of [sustainable fuel] to the industry," says Indigo managing partner Bill Franke.
"The company has developed a unique technology to convert abundantly-available feedstocks into SAF with remarkable efficiency."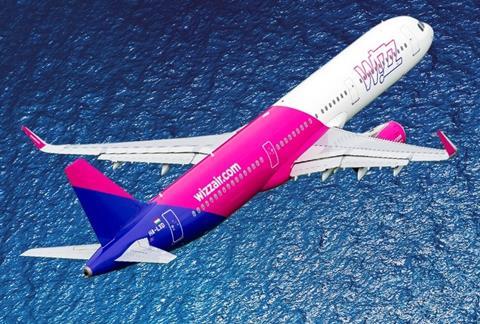 CleanJoule's technological processes will focus on producing fuel from agricultural residues and waste biomass.
"There has never been a more crucial time for us to lead the change than through viable sustainable fuel alternatives," says CleanJoule chief executive Mukund Karanjikar.
"As we advance on the commercialisation of our fuel technology, CleanJoule is well-positioned to scale the supply of SAFs in the market."
Other investors in the consortium include Singapore-based Temasek, through its GenZero platform, and US-based equity firm Cleanhill Partners.
"CleanJoule's fuel technology relies on widely available feedstock – agricultural waste – to produce a sustainable biofuel that could be cost-effective at scale with better fuel economy," says GenZero chief Frederick Teo.