Russian airframer Yakovlev is establishing a new aviation training centre intended to supply crews for a range of domestically-built aircraft types.
The centre is located at the Skolkovo innovation and technology park to the west of Moscow, where US firm Boeing also previously opened a training facility.
It effectively expands the reach of its subsidiary RATA which was set up in July 2020 to train personnel – including pilots, cabin crew and ground staff – primarily on the Superjet 100.
Yakovlev says the new centre already has a Superjet 100 full-flight simulator and rescue trainer which have been relocated from the Gromov flight research institute at Moscow Zhukovsky.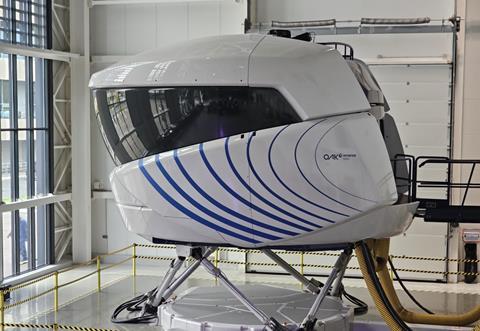 But the company wants to "scale up" capabilities to cover its entire civil aviation operation, introducing 12 new simulators for the SJ-100 and MC-21 as well as the Ilyushin Il-114-300 and the Tupolev Tu-214 by the end of the decade.
Skolkovo's centre has room for three more simulators, but Yakovlev general director Andrei Boginsky says there is an "option for constructing a second stage".
Yakovlev says RATA has trained over 200 pilots and nearly 1,000 technical specialists over the past three years.