Citing changed passenger demographics and behavior, as well as more seats in aircraft and concerns about carry-on luggage, a US government report urges the Federal Aviation Administration to review whether passengers really can evacuate a packed airliner in the required 90sec.
An audit from the US Department of Transportation's Office of Inspector General (OIG), dated 16 September, says concerns have arisen "about the validity of the assumptions that drive FAA's evacuation standards and industry tests and simulations for certifying new aircraft".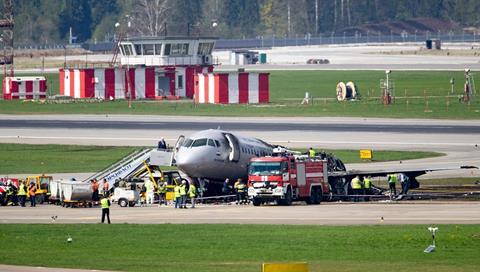 "Significant changes in the industry and consumer behaviour — such as passengers' reliance on carry-on baggage — have occurred since FAA last updated the regulations in 2004," the report says.
Reports from other countries, including the UK, have urged for new evacuation models based on passenger behaviour, citing the likelihood of some passengers to bring personal belongings with them.
The OIG recommends that the FAA collect more data "on emergency evacuations to determine whether evacuation standards need to be revised or updated based on current risks".
For several years, consumer advocacy groups called on the FAA to address the evacuation issue, questioning whether changing circumstances have made 90sec evacuations more-difficult to achieve.
The OIG report says the FAA generally updates its processes "only after accidents", and last updated evacuation standards following a 1991 accident.
The OIG launched the review in response to a request from House Committee on Transportation and Infrastructure chair Peter DeFazio and aviation subcommittee chair Rick Larsen – two lawmakers heavily involved in other aviation-related reviews, including that of the 737 Max's certification.
"The findings demand action from the FAA," DeFazio says. "In an emergency, every second counts — and it's deeply troubling that current airplane-evacuation regulations in the US rely on decades-old data."
Neither the FAA nor airline trade group Airlines for America responded to requests for comment.
But the report says the FAA told investigators it has not recently updated evacuation regulations "because of high rates of accident survivability due to reduced flammability of cabin components and safer seat designs".
Today's aircraft have improved "egress paths, emergency lighting, escape systems [and] reduced flammability of materials", the agency told the inspector general.
But the OIG says the FAA has not thoroughly researched changing passenger behaviours – including the threat that passengers will flee with bags and emotional-support animals.
The FAA has also not studied how "seat dimensions" and larger passengers affect evacuations, it adds.
The report notes that the mean weight of Americans increased by 30 pounds between 1960 and 2016, according to the US Centers for Disease Control and Prevention.
In the last few decades, US airlines implemented increasingly pricey checked-baggage fees, making carry-on bags – for which many US airlines do not charge – more attractive. Airlines have also added more seats to aircraft.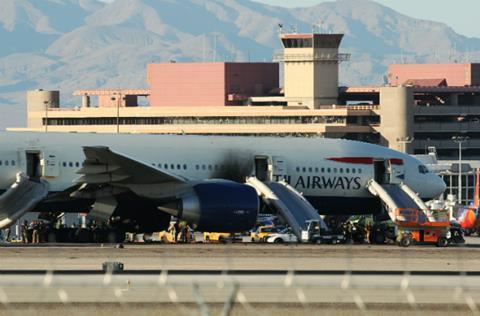 "Lack of comprehensive information on the pitches of seats used in evacuation demonstrations hinders FAA's ability to respond to public concerns about seat pitch," the OIG concludes.
It notes that, following several recent accidents involving US carriers, evacuation times ranged from roughly 2-5min.
In recent years, videos of actual aircraft evacuations, including that of a fiery Sukhoi Superjet 100 in 2019 – an incident that killed 41 people – showed passengers emerge with luggage.
Airframers must prove they can meet the 90sec evacuation rule through live demonstrations and "a combination of analyses and testing", OIG notes.
But many modern aircraft types are deemed to meet the 90sec-rule based on decades-old analyses. For instance, Boeing 737-800s meet evacuation standards based on analyses conducted for the 737-300 and 737-400, in 1984 and 1988. Airbus A320s meet standards based on analyses as far back as 1987, the report says.
Meanwhile, the average capacity of 737-800s increased from 153 in 2005 to 166 in 2017, while average seats in A320s jumped from 151 to 159. The 737-800 is certificated to 189 seats, and A320s to 190 seats.
"Neither evacuation demonstrations nor analyses take into account real-world factors, including smoke created during cabin emergencies and passengers' behaviors, such as use of personal devices," the report says.