Emirates Airline president Tim Clark expects the coronavirus-related cash flow crisis will result in a significant number of order deferrals and cancellations as airlines wrestle with the size and shape of their fleets.
Speaking during an Arabian Travel Market webinar on 1 June, Clark said that airlines need to assess their strategies around restoring capacity with regards to the mix of reactivating stored aircraft and taking delivery of new aircraft.
Clark says that airline planners are in uncharted waters with this dilemma.
"Part of the mix of the fleet assessment going forward is what is the affordability of new aeroplanes? What is the affordability of existing aeroplanes? For planners, we've never been there before."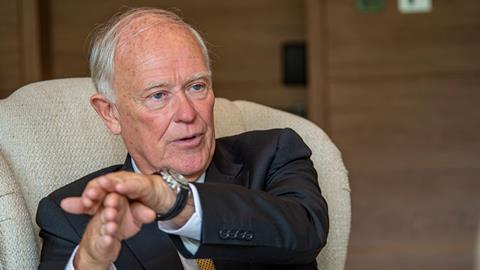 "A lot of the current fleet today is on debt, be it through operating leases, financial leases, all sorts of debt structures," he says.
"The notion that you would simply ground them and say that's okay is not [correct], because you have contractual obligations to the entity providing the debt or the operating lessors. And this is the real problem - that the fixed costs and the debt incurred to support the fixed costs is something that will not go away."
As airlines rethink their priorities amid a collapse in cash flow, the key one becomes "survival", says Clark.
"I think the aerospace manufacturers are aware of this. They're already seeing signs as future orders are pushed out or cancelled. Unfortunately, until we get income coming back into this business to the level it was, it's anybody's guess as to how each carrier is going to manage the short-, medium- and long-term," he says.
"But I would suggest that we are nowhere near confident enough that the economics, cash flow and bottom line will put us in a good enough position to be able say yes we'll buy 100 of this and 100 of that, etc. But again it's short to medium term. Will it come good again in 2023-24? Probably."