The US Federal Aviation Administration is ordering that airlines must inspect any Boeing 737NG aircraft that have been parked for more than a week for corrosion of engine bleed air valves, following four reports of engine shutdowns.
CFM International, which makes the 737NG's CFM56 powerplants, says the FAA's order relates to a "Boeing external bleed air valve that interfaces with the engine. We are working closely with Boeing in their resolution of this issue".
The FAA emergency order published on 23 July could affect 500 aircraft from the 737 family that US airlines have in storage due to the coronavirus pandemic, Cirium fleets data shows. Any of the 1620 in service 737s operated by US airlines that have not flown in seven consecutive days would also need to be inspected.
The order does not affect 737 Max aircraft or series older than 737-300s.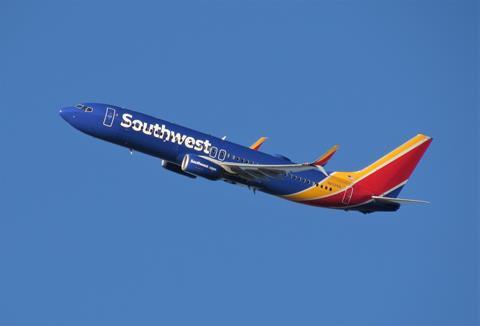 Due to prolonged inactivity, corrosion on four aircraft led engine bleed air check valves to be stuck open, resulting in single-engine shutdowns, the FAA states in its order.
"This condition, if not addressed, could result in compressor stalls and dual-engine power loss without the ability to restart, which could result in a forced off-airport landing," the FAA says.
There is a total of 1,930 aircraft in storage worldwide within the scope of the 737 inspection warning.
The longer aircraft remain grounded the more likely they are to need inspection and maintenance. Trade group Airlines for America reports that 32% of all aircraft operated by its members remain idle as of 19 July, amounting to nearly 2,000 aircraft. Half of the US fleet was idle as of 18 May.
Airlines returned aircraft to service as bookings increasing during June, but demand is declining once again as coronavirus infections spread across the USA. Federal payroll support for flight and maintenance crews will also end in October. These trends may pressure carriers to return more aircraft to storage and layoff workers who will be needed for maintenance once demand returns.
Story updated on 25 July to include comment from CFM and on 26 July to remove suggestion that the corrosion involved a CFM-supplied component.