Former governor of South Carolina Nikki Haley resigned from her position on Boeing's board of directors in protest of a coronavirus aid package for the aerospace industry that the company is seeking.
Boeing is leading an effort to gain at least $60 billion in US federal government aid to support the US aerospace manufacturing sector which has been hurt by the rapid decline in air travel and subsequent plummet in demand for airliners.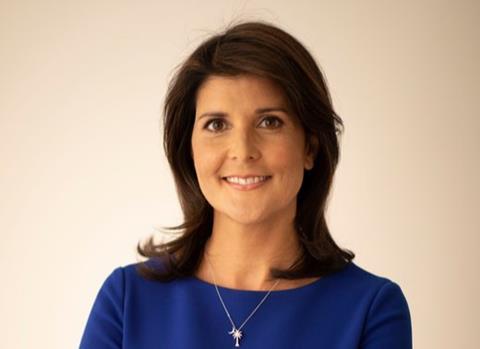 Haley announced her resignation to Boeing in a letter dated 16 March. The news was first reported by Reuters.
"While I know cash is tight, that is equally true for numerous other industries and for millions of small businesses. I cannot support a move to lean on the federal government for a stimulus or bailout that prioritizes our company over others and relies on taxpayers to guarantee our financial position," she wrote. "I have long held strong convictions that this is not the role of the government."
A former Republican governor of South Carolina from 2011 to 2017, Haley is seen by many as having ambitions to run for president.
"I strongly believe that when one is part of a team, and one cannot in good faith support the direction of the team, then the proper thing to do is to resign," she writes. "As such, I hereby resign my position from the Boeing board."
Under the Trump administration, Haley was the US Ambassador to the United Nations for almost two years, from January 2017 to December 2018. She joined Boeing's board of directors shortly after, in February 2019.
Haley did not criticise Boeing's handling of the 737 Max crisis in her resignation letter, but praised Boeing, saying the company handled the crisis with "humility and transparency".